Texas-Sized Entertainment Awaits You!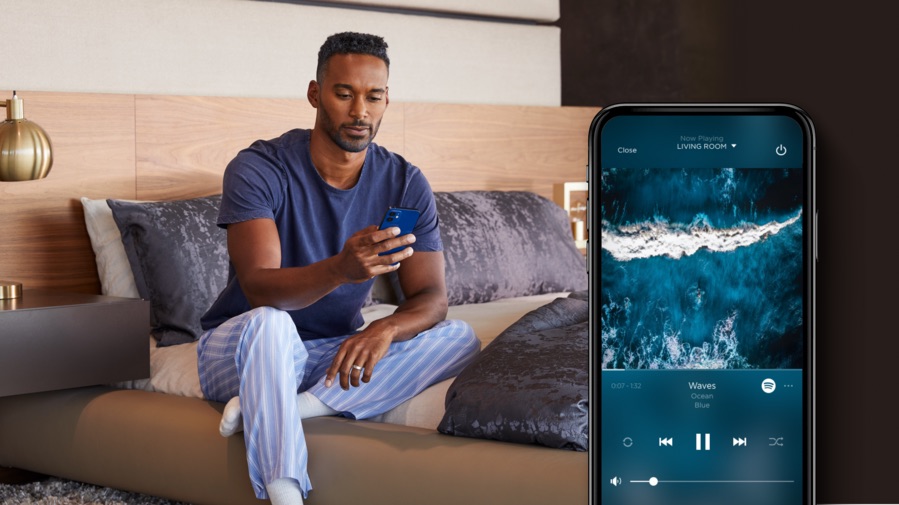 Discover the Joys of a Whole-Home Audio System from WH SmartHome 
Collin County is filled with homes seamlessly blending Texan charm with innovation. Beyond the allure of spacious rooms and manicured lawns, there's a rising demand for integrated technology experiences, where a simple button tap can make your home respond to your desires. 
Keep reading to discover whole-home audio systems and how this exciting entertainment solution can change the way your family enjoys media!
SEE ALSO: The Importance of Hiring a Professional for Your Home Theater Installation
Seamless Audio Integration for a Clutter-Free Home
Nothing disrupts the visual flow of a home more than tangled wires and bulky audio equipment. A professional installation from WH SmartHome discreetly tucks away every speaker, wire, and component. From speakers embedded in the ceilings or walls to systems integrated into custom cabinetry, the result is a home that sings with style instead of clutter.
Pitch-Perfect Sound Quality Everywhere
Imagine hosting a BBQ in the backyard, crystal-clear tunes playing outside and in the kitchen simultaneously. Perfectly positioned and calibrated, your speakers provide optimal coverage for high-end performance. Adjust the volume, media selection, and music zone indoors and outside with a few taps and swipes of your finger on a smartphone. Delivering impeccable audio to every corner of your North Texas property has never been simpler.
Centralized Control at Your Fingertips
Gone are the days of juggling multiple remotes or dashing from room to room to adjust volumes. Control the soundtrack of your entire home from a single device, whether it's a smartphone, on-wall keypad, touch panel screen, or voice command! Want to switch from 90s country in the living room to the latest pop in the kids' rooms? It's just a tap away.
It's a Sound Investment
Whole-home audio is a feature that not only enhances your daily lifestyle but can also elevate your property's market appeal, making it a sound investment in every sense. In the competitive Collin County real estate market, homes with integrated technologies stand out. 
Reliability You Can Trust
A certain peace of mind comes with knowing your audio system won't let you down during a big game or movie night. With top-tier equipment and a perfectly executed design, your home will reliably sing at your command.
Tailored Audio Experiences
Every family has its unique rhythm, so customize your audio system to match. You can create different audio zones and integrate other smart home features to cater to specific family members' musical tastes. Your home will resonate with personalized vibes in every room.
The soundscapes within your home can add a melodious dimension to luxury living, so amplify your listening experiences with a whole-home audio system! Schedule an AV consultation now to get started.